Hi friends,

I just spoke at an event to protect children from abuse... actually to empower all victims of abuse to speak out and get help.

But I want to remind you that unborn babies are still being killed everyday in America. And they have no voice at all.

But God can see each little life that is destroyed and His heart is grieved and utterly broken that we allow abortion to flourish. Especially here in America where we have the freedom to speak out, the freedom to vote for our leaders, and the scientific facts about what a baby feels in the womb, and the emotional harm, and often physical damage, done to the mother who aborts.

"I think providing a 'clean, safe, place'
to kill a baby is twisted thinking."

Unborn babies are hidden in their mothers womb. A safe place, one might think. We don't see them in the news and so it is easy to just forget them.

It's easy to care more about our pocketbooks, our comfort, and our taxes -- than to care about these little ones. Are we just selling them out? May it never be.

Do we really expect God to bless our nation while we who know better do nothing to turn the tide on abortion?

I think providing a "clean, safe, place" to kill a baby is twisted thinking. When we all stand together against this un-biblical practice, and those who support it, so many women will be spared the regret and heartache of abortion, and countless little lives will be saved.

We must do what we can using peaceful, creative, and legislative ways to stop abortion from continuing. We need to take action to protect pre-born children where ever we live, and to help their moms who are in crisis. These babies have no voice, so we must be a voice for them.

Let's be committed to protect the unprotected!

In Him,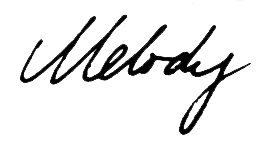 Melody Green
Join Melody in
in San Diego
Friday Sept. 24th
Silent Voices Pro-Life Banquet
(Free!)
Melody's theme is "Beauty for Ashes" for anyone who has been through difficult times.
Tickets are free, but
you must call to Reserve a place at dinner
no later than Wed. September 22nd.
619.422.0757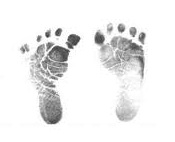 Banquet at: Horizon Christian Fellowship
5331 Mt. Alifan, San Diego, CA 92111
An offering to support the work of Silent Voices will be received.